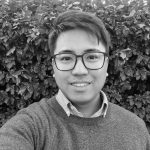 My name is Prince! I live in the cold and warm wonderland called Sweden, though my parents are originally from the Philippines.
I made this blog to keep track of my evolvement in hardware and software development and inspire people for their own projects and DIYs.
Don't hesitate to get in touch with me on LinkedIn if you have any questions, suggestions or just want to talk!
Have a nice day!